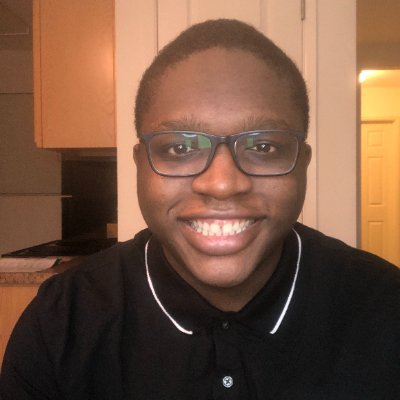 ---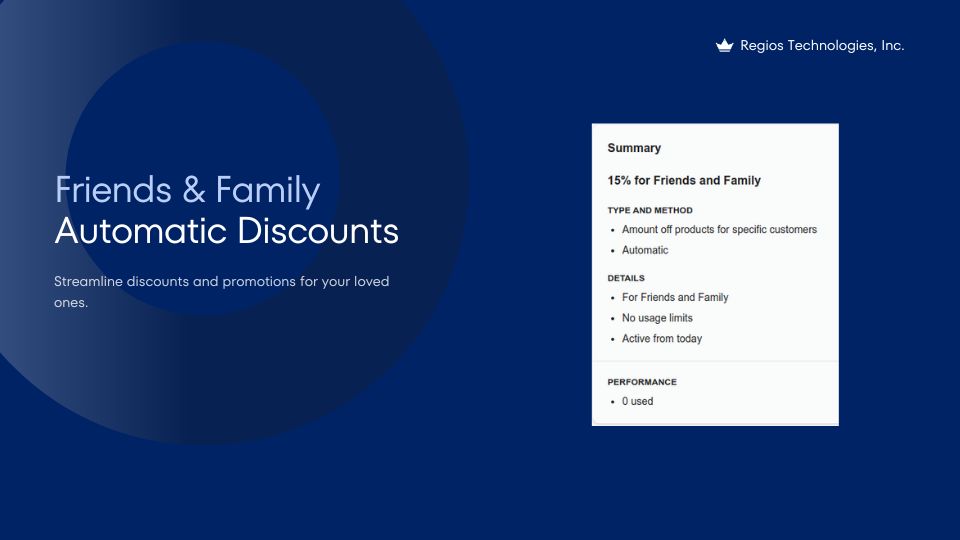 If you're trying to set up friends and family discounts in Shopify, you might be overwhelmed or frustrated at how many hoops you have to jump through just to get a basic discount set up.
Between all the expensive apps, or missing features in Shopify, there hasn't been a straightforward way to run a promotion just for your loved ones.
Fortunately, it doesn't have to be such a hassle anymore.
Why Choose a Hassle-Free Approach for Friends and Family Discounts?
It's important to manage your discounts efficiently, and keep them organized. We all know that with all the settings in Shopify, it's very easy to lose track of how your site is set up, especially when you have tons of different discounts in your dashboard. You don't want to be in a situation where you're losing 10% on every order, and not being able to identify the exact cause.
In addition, manual discount codes are more challenging for your friends and family to use. Shopify's discount codes are case sensitive. What if they make a typo? They won't be able to get the discount. What if they forget the code? As a rule of thumb, the easier it is for someone to buy from your store, the more likely it is they'll follow through and actually buy.
Instead of relying on manual discount codes, use automatic discounts instead.
How Automatic Discounts Improve Customer Experience For Your Friends And Family
Automatic discounts are discounts that apply to a customer's cart if specific conditions are met, without them having to enter a discount code. This solves the problems of manual discount codes entirely. With automatic discounts, your friends and family can have discounts applied to their purchases as soon as they log in or enter the information into the checkout.
If you want to save time (both yours and the customers'), as well as protect your bottom line by limiting the discounts to only approved customers, use automatic discounts.
Unfortunately, Shopify's built-in automatic discounts are limited in terms of the filters and conditions you can use. So we recommend using an app instead.
Which Automatic Discount App Should I Use?
I'm biased, but I highly recommend you try our app, Regios Automatic Discounts.
Regios Automatic Discounts integrates seamlessly with Shopify, and lets you create automatic discounts with more advanced filters. For example, you can create discounts based on customer tags, or even select specific individual customers for a discount.
Plus, it works with Shopify POS Pro, requires no coding or theme edits, and has a free plan.
How Do You Set Up Tailored Friends and Family Discounts?
Here's a step-by-step guide to setting up personalized discounts in Regios Automatic Discounts.
Step 1. Install Regios Automatic Discounts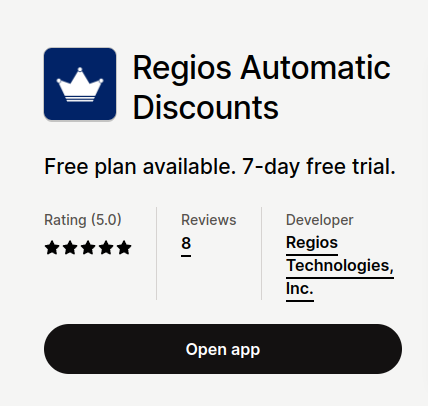 First, you need to install Regios Automatic Discounts, and choose the plan that fits your needs, based on the number of customers and/or products/collections/variants you want to discount.
Step 2. Create Your First Discount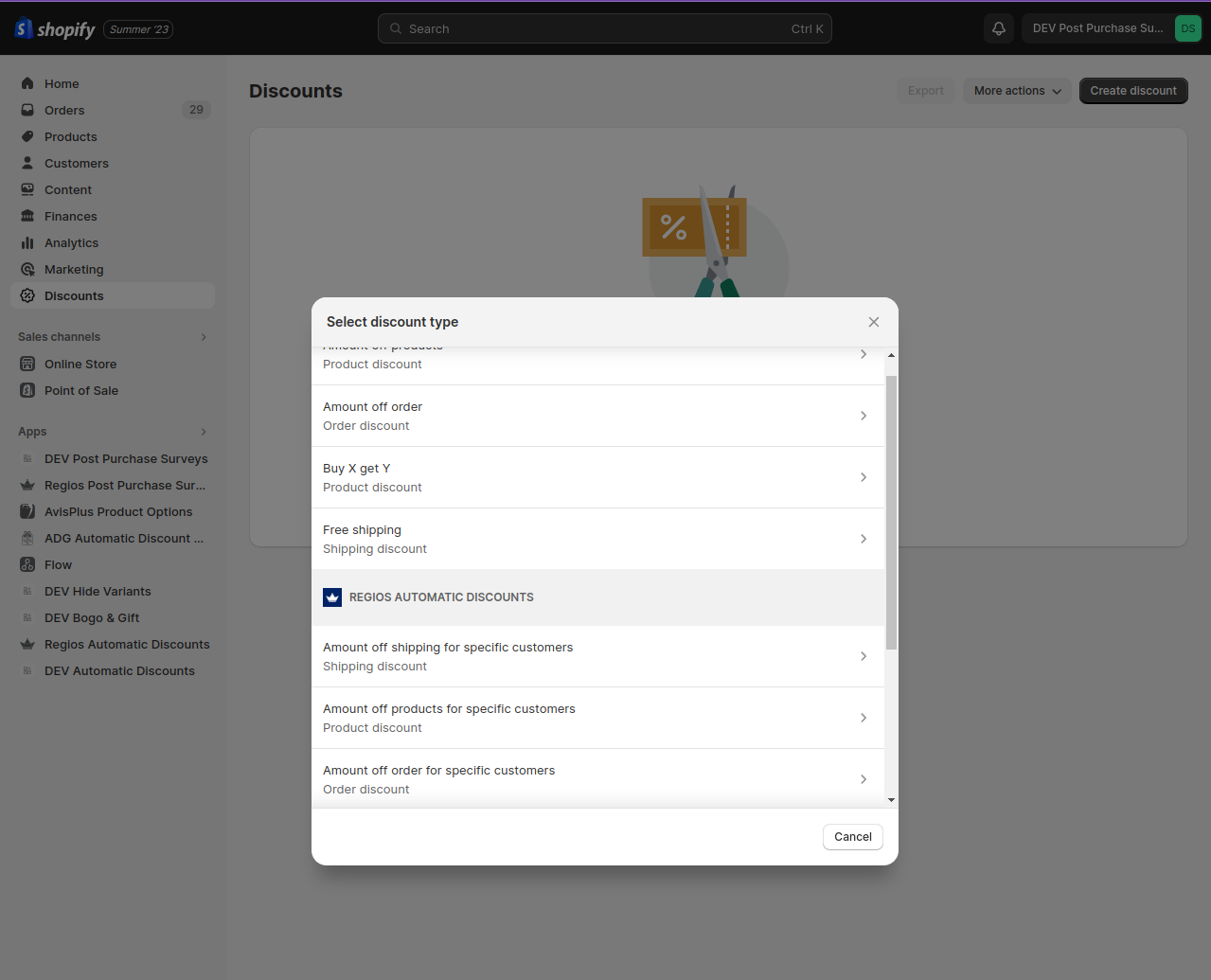 Next, go to the Discounts page in your Shopify admin. Once you click "Create discount," you'll see a section in the "Select discount type" popup titled "Regios Automatic Discounts." There are a few different discount types, but for most people, I recommend choosing "Amount off products for specific customers."
Step 3. Enter Basic Settings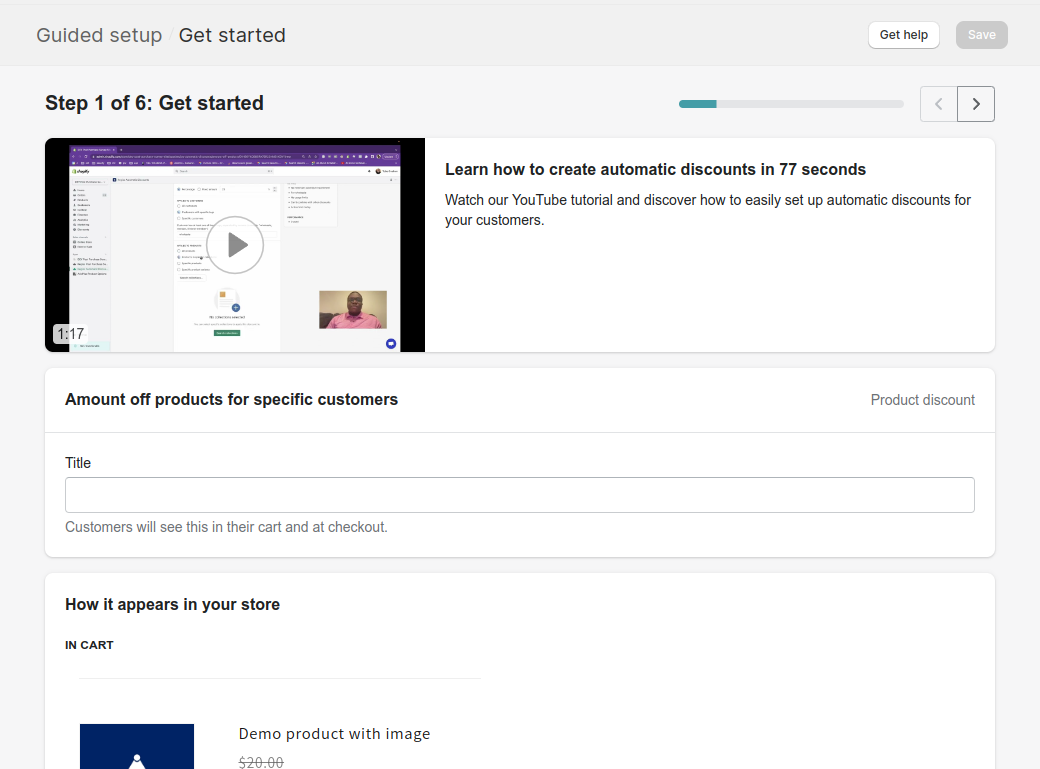 Choose "Easy setup" within Regios Automatic Discounts. You'll have the option to enter a title for your discount, which your friends and family will see in their cart and checkout.
Step 4. Select Customers For Your Discount
Now that your discount has a title, you need to choose which customers on your store are eligible for the discount. There are two ways to do this:
Option A. (Recommmended) - Choose Individual Customers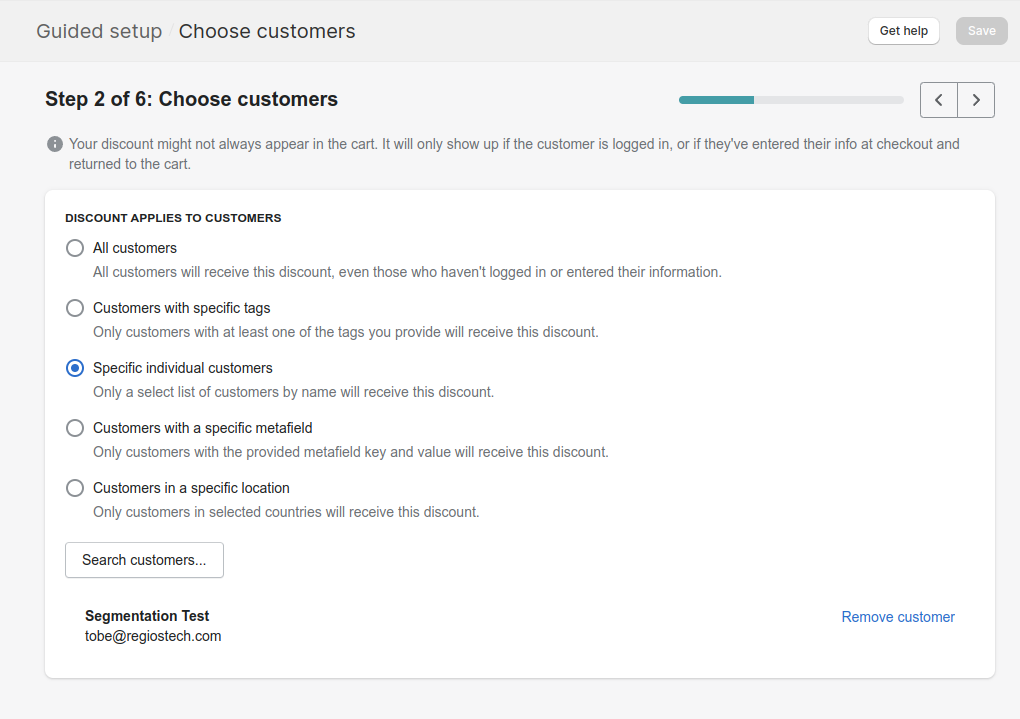 This is the easiest way, as you only have to maintain this list in one place.
Select "Specific individual customers," and then press "Search customers…" to show a popup that lets you select your friends and family by name.
Option B. - Assign A Tag To Friends And Family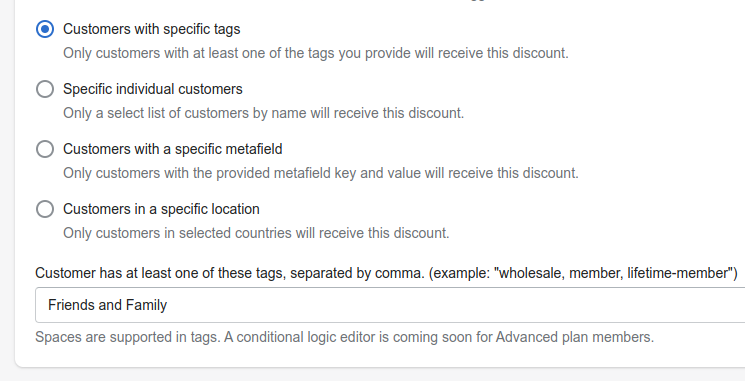 If you have a high number of customers (more than 50) eligible for your friends and family discount, then your best option is to give them all a special tag, for example, "Friends and Family."
Then, you can enter this tag using "Customers with specific tags." Keep in mind that tags are case sensitive.
Step 5. Select Products And Complete Setup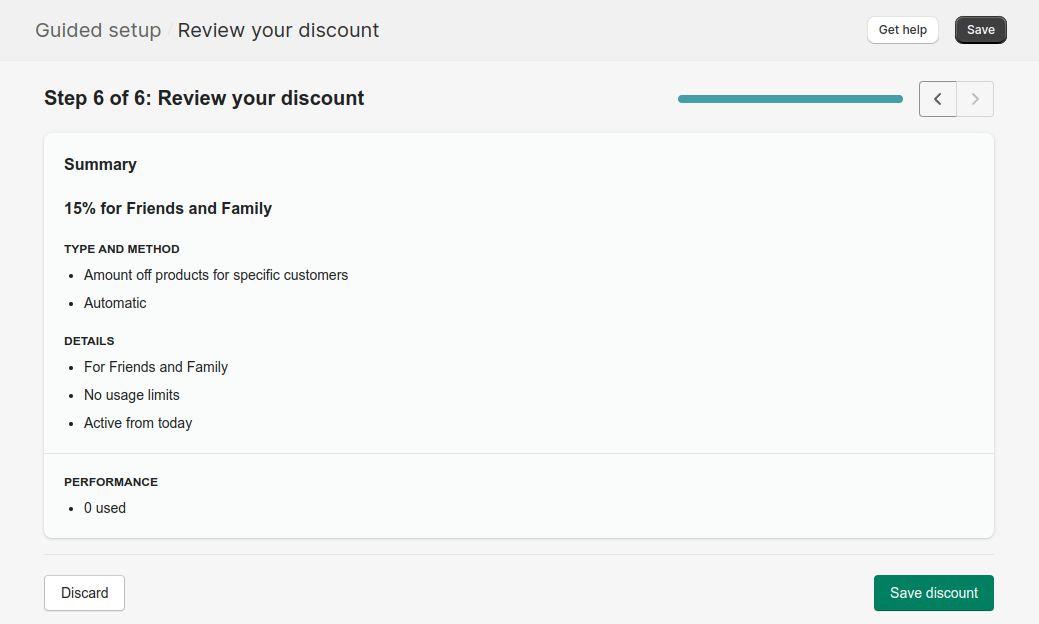 Now that you've selected your customers, the remaining steps in the setup are self-explanatory. Choose which products you want the discount to apply to, and then press "Save" once you're satisfied with your settings.
Congratulations! Your discount is now live on your site, and your friends and family can receive their discount without manually entering a discount code.
Ready to Simplify Your Shopify Discounts for Loved Ones?
Now that you've seen how easy it can be to streamline discounts for friends and family, what are you waiting for?
Don't waste another second manually setting up discounts - install Regios Automatic Discounts today.